Kamal's Story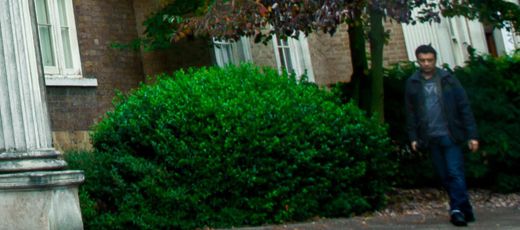 Many obstacles stopped Kamal from achieving his goals, which worsened his depression. Working with Twining has finally allowed him to move forward.
I have always had a passion for studying and education. I was an excellent student in Syria. My plan was to study Politics and Economics in Hungary. However, when I got to Hungary I encountered problems that prevented me from attending University. I was instead pressured to study other courses and felt threatened by deportation. Due to this, I started to suffer from depression.
I felt let down that I could not study the course I had come to do and had a passion to complete. At the same time my friends started to look down on me.
I felt that I had let myself down and at this time I was confused about what to do. I began to exclude myself and stopped contacting my friends. I felt isolated and alone.
All these factors led me to feeling depressed and helpless during my last years in Hungary. This made me decide to move to the UK to try again and rebuild my life.
When I arrived in the UK, the first thing I did was look for work. I successfully found a job in an English /Hungarian company but continued to work in different jobs such as restaurants. I found a job in an Arabic Library and read half the books there! My aspirations were still to further my education and build a successful career.
After 5 years in the UK I continued to look for courses to take. I was spending a lot of time in the Library to expand my learning.
During this time, I helped rebuild my life and build a support network. I discovered Twining; they helped me to improve my life and also my career.
I had some experience in Journalism and it was always a hobby of mine. Twining supported me in accessing a Journalism course with City Lit College. On completion of my Journalism course, I realised that Photojournalism is a field I wish to pursue as it is both enjoyable and has more career opportunities. After completing an introductory course in Photojournalism, I am now in the process of enrolling in a full Photojournalism course.
I am happy now as I feel that my plans are coming together, I feel more settled and secure in London. I feel that I am taking the right steps now to ensure that I reach my goals of starting a career in Photojournalism.
Twining has contributed immensely to me rebuilding and restructuring my life in the UK. They have allowed me to access the opportunities I set out to find a long time ago.
My mantra throughout this journey has always been to never give up. I believe that if a man wishes to achieve something then his determination, dedication and hard work can allow him to do so. I do not believe in the impossible and I also believe that persistence overcomes resistance.
This client has chosen to withhold their real image.
Back to top ↑