Support Us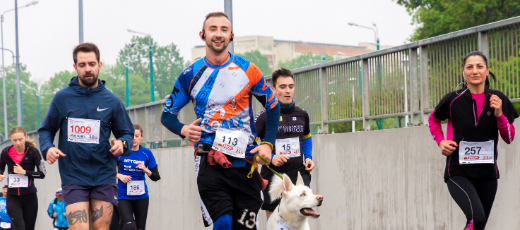 Individual Fundraising and Donations
Your donations help us realise our vision of a world where individuals with mental health challenges can enjoy the same life and work opportunities as everyone else.
Twining Enterprise has over 25 years' experience in providing individual specialist employment support, advice and motivational coaching to help people with mental health challenges find and sustain work. We nurture hope, confidence and opportunity. With services across London we have a track record of changing lives.
All donations go directly back into our services, ensuring we continue to offer mental health employment support to clients across Greater London. By supporting us you play a major role in helping us realise this vision.
Corporate Fundraising
At Twining's we are also passionate about workplace mental health wellbeing. That's why we work directly with employers to strengthen it.
Working collaboratively with companies we foster workplace inclusion and diversity, while creating job opportunities for our clients. The return for the employer is a prosperous and productive workforce ahead of competition.
Corporate fundraising is also great way to help us fulfil our mission. Once again, it means the continuation of services, and a future where everyone can enjoy the benefits work offers.
Grants and Investments
Trust and Foundation grants means Twining Enterprise doesn't just deliver services, it innovates them well.
Our long term strategy is to improve outcomes, build capacity, and guarantee sustainability. This means supporting more clients in and into work. It means transforming our core services, and finally building our reputation to increase influence and reach.
Charitable grants can help us do this. If you are a trust or a foundation, investing in us can help us realise our vision of a world where everyone can enjoy the benefits of work, including equal access to the labour market. Below you will find a list of our current partners
Trusts & Foundations
Edward Gosling Foundation
London Community Response Fund
Paddington Development Trust
Julia and Hans Rausing Trust
Social Enterprise Fund
Big Issue Invest
The Community Fund
The 29th May 1961 Charitable Trust
The Social Business Trust
Corporate
TD Bank
Walker Crips Group Plc
EY
Charles Russell Speechlys llp
Referral Partners
Twining Enterprise is a leader in delivering Individual Placement Support Services. Every year, we help over 2000 people look for work, further education or training.
For this reason, we are a provider of choice for a broad array of funders looking to make impact and help vulnerable individuals in London find and sustain mainstream employment.
Our commissioners know that our services are evidence-based, cost-effective and we have a track record of changing lives. If fact 1 in 3 of our clients find jobs after working with us. This is well above the national average. If you work with people with mental health challenges, and believe they could benefit from our services please get in touch with us and we can help you.
We are also interested in hearing from community organisations to work with in an integrated fashion to support people in their recovery. Building great partnerships is part of what we do, and we work collaboratively to ensure great outcomes for both sides. Some of our referral partners are listed below.
Central and North West London NHS Foundation Trust
West London Mental Health NHS Trust
Barnet, Enfield and Haringey Mental Health NHS Trust
Job Centre Plus
Barnet
Brent
Camden
London Borough of Hounslow
Islington
Paddington Development Trust
Westminster Drug Programme
If you are looking for further information please contact us on 020 8840 8833 or email info@twiningenterprise.org.uk