11.05.17
Mental Health Awareness Week 2017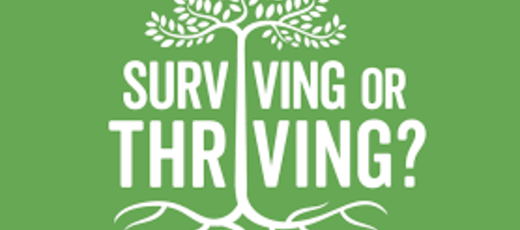 It's Mental Health Awareness Week and this year's theme is 'surviving to thriving'.
For the team here at Twining we see our clients make that transition when they are supported to maintain or find the right role for them. For our staff we believe helping them thrive is all about ensuring Twining as an employer supports their mental health and wellbeing through our policies and actions. This includes Wellness Action Plans, regular check ins and a real belief in the importance of work life balance.
We see each day how one-to-one support makes such a difference to someone's wellbeing. We even hear examples of when client's have felt they only survived their mental health crisis due to the support our Employment Specialists provided.
Read: Tess's journey from surviving to thriving
I can honestly say I think Roy saved my life.
Read: Sonia's story about how our Employment Specialist helped her thrive in work
Hannah mediated between me and the employers; which gave me strength and helped me eliminate my fears, anxiety and stress. The support that she gave me though this period was invaluable.
In our work many of our clients report feeling happier and more confident in their life and work. We think that is the definition of thriving.
Read: How Gideon's bi-polar no longer defines him
Thanks to the Employment Service I have regained my self-confidence at a difficult time.
Back to top ↑