Sanya was struggling with work and university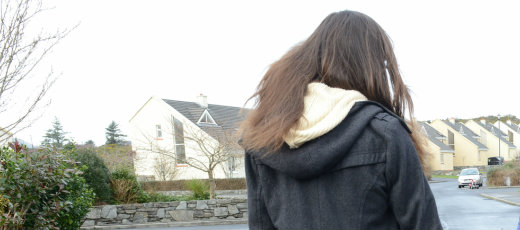 Sanya was working whilst at University but was struggling. She was at risk of being stuck in work that wasn't right for her and dropping out of University early.
I wish I had met my Employment Specialist much earlier. I was doing two jobs that were not what I wanted and not supportive of my condition. I had no money and was quite traumatised. I couldn't see my own qualities and experience.
I was in my final year of a University course and my funding was stopped, so it looked like I would have to drop out of University. I also had no University work placement and the deadline for finding my placement was overdue.
I felt I might get stuck in jobs I didn't want to do for life. I found it difficult to access the employment service at University, as I felt unworthy and perhaps unable to compete with people who don't have a mental health condition.
My Care Co-ordinator at the CMHT team referred me to the Employment Support service. There I met my Employment Specialist, Barry. He referred me to jobs that were relevant to my experience, that perhaps I didn't have the self-belief to apply for previously. He also helped me rewrite my CV and bring out the best of my skills and experience.
Barry encouraged me to have a dialogue with the University and offered to provide evidence of my situation. This enabled me to reach a funding agreement with the University and continue on my course!
He referred me to the local employment services called HEST and HAVCO for volunteering. HAVCO helped me find my current voluntary placement, which also meets the criteria for my work placement at University. I was also referred to other local organisations and finally felt confident to apply for suitable roles.
I feel that I can handle my work placement and University – because of support from my Employment Specialist.
I also feel confident that I can turn my condition into something positive; I want to get a Peer Support role helping patients access Mental Health Services.
I'm positive and optimistic about the future. I'm aware of the impact my condition will have on my future but I now feel confident I can handle it well.
*This client has chosen not to share their real image. Image from Time to Change's 'Get the Picture' campaign.
Back to top ↑