5.09.18
A word from our new Head of Service, Lesley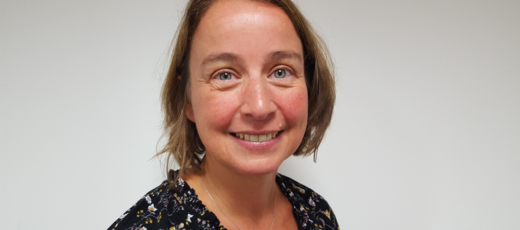 My most recent role was as a Head of Service in a local authority. My background is in environment, transport and planning, mainly in local and regional government, so this is a big change for me. I had also done some voluntary work including with a local refugee charity and knew I wanted to change my career to be more people focused, particularly supporting vulnerable people.
I had known for a while that I wanted to make a change into a more people oriented role, particularly supporting vulnerable people, so am really excited to have the opportunity to work at Twining. I am also starting a Masters in Psychotherapy soon which I hope will fit really well with my new role.
It took me some time to work out what direction I wanted to go in. I talked to a number of people about it and also did a bit of studying to help me to work out what I wanted to do. That helped me to figure out two things … firstly that it was lovely to get back to studying after many years (although I struggled to get my brain back into that way of thinking!) and secondly that I really wanted to work in the field of mental health. I thought about what I did and didn't like about my current job and also about what I was good at, my skills and my experience.

As someone new to the field of mental health and employment support, I obviously didn't have experience in the sector so I had to focus on what I could offer. I think it is easy to think that because you are going into a new area of work you haven't got anything to offer and to forget that in fact many of the things that an organisation needs are actually the same across different sectors. And also I think there can be a benefit from someone coming in with a completely fresh pair of eyes.
In the same way that our Employment Specialists are helping our clients to really think through the sort of work they want to do, how their experience and motivation can get them the right job and strategies for navigating the job market.
I believe that everyone should have the opportunity to fulfil their potential in life. Too often this is not the case and for people suffering from mental ill-health there are multiple barriers to achieving that. Having done a short course in psychology I am now embarking on a Psychology Masters which I hope will really compliment my work at Twining.

I am really excited to start work at Twining as the new Head of Service. In my first week I was pleased to meet with the team in Haringey and shadowed a couple of client meetings which was incredibly useful to get a better understanding of the work we do. The rest of my week has been at head office in Ealing, meeting with more of the team, getting to grips with the IT system and understanding Twining's work, my role and my priorities for the first few months. I am really looking forward to meeting the rest of the teams over the next couple of weeks and understanding more about the work that you do, the positives and the challenges.
This experience has helped me to understand and appreciate the critical role that our Employment Specialists play. I found talking to people really important in working out what I wanted to do and how to get there.
Back to top ↑