Trailblazer across North West London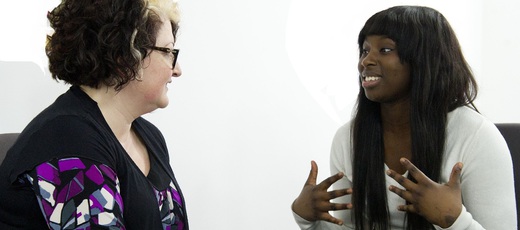 Our mental health and employment trailblazer programme launched in early 2017 and is now delivering employment outcomes for people with mental health needs such as anxiety or depression to find stable work as part of their recovery. The West London Alliance Mental Health and Employment Trailblazer service is available in:
This innovative new service is delivering integrated employment support with talking therapies to help residents find sustainable work in their chosen field of employment. It's improving the quality of residents' lives and enabling them to be more independent.
Trailblazer is one of four pilots across England testing how well an employment support intervention called Individual Placement Support (IPS) works for people with anxiety and depression. IPS has a good evidence base showing that it is very effective for people with severe and enduring mental health problems.
The trailblazer programme is being delivered partnership with Central & North West London NHS Foundation Trust (CNWL) and the Centre for Mental Health. CNWL are a centre of excellence for providing IPS services.
The West London Alliance is taking forward this pilot on behalf of the London LEP. Trailblazer is funded largely via the Department for Communities and Local Government, the European Social Fund and Jobcentre Plus and will be part of a national evaluation.
Paul Najsarek, CEO of Ealing Council and Chair of the West London Alliance Health and Employment Board said "I am delighted we are able to pilot this innovative service for our residents with common mental health needs. There has been too little effective help for too long. This pilot will help us understand what works. The integration of employment support with other services heralds the way forward for the future.
To find out more please contact:
ipstrailblazer@twiningenterprise.org.uk
Barnet 03001 235 169
Brent 03001 235 170
Ealing 03001 235 199
Harrow 03001 235 174
Hammersmith & Fulham 03001 235 196
Hillingdon 03001 235 197
Hounslow 03001 234 698
Or visit the borough pages on our website for further information. Read more...
This service is delivered in partnership with Central and North West London NHS Foundation Trust, European Social Fund and London Councils.
Back to top ↑