Barnet
In Barnet we are pleased to be able to provide our Employment Support via three different support programmes. Together they provide support to people with a wide range of common mental health problems across the borough to gain employment advice and support.
Our programmes are delivered using the Individual Placement and Support Model which is according to the Centre for Mental Health is a place and train model for which there is overwhelming evidence that this model is much for effective for successfully helping people secure and maintain work.
The IPS model is based on eight principles as detailed below.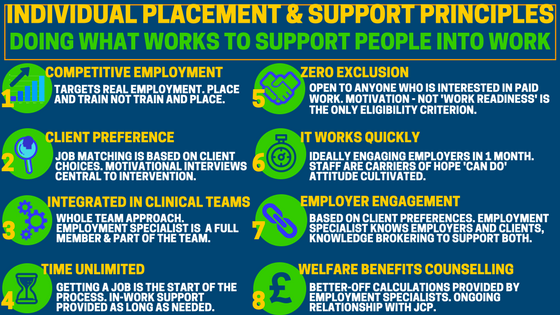 To find out more about our range of services in Barnet please select a link below.
Or you can download a guide to our services in Barnet here: Barnet Service Directory
Back to top ↑