29.05.18
Each drop in sessions for BME Londoners looking to get into work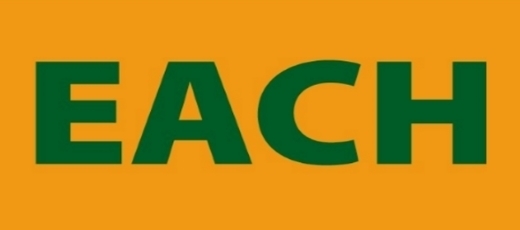 Twining Enterprise is delighted to be working with EACH who will be hosting drop in sessions over the summer in Roxeth and Gayton in Harrow for unemployed Black and Minority Ethnic Londoners to find out about our specialist employment support service.
These free sessions will be delivered by Each to provide an informal space for any BME Londoners to find out more about Twining Enterprise's IPS Works employment support service.
IPS Works is a free service designed for anyone who is unemployed and has a common mental health issues such as depression or anxiety.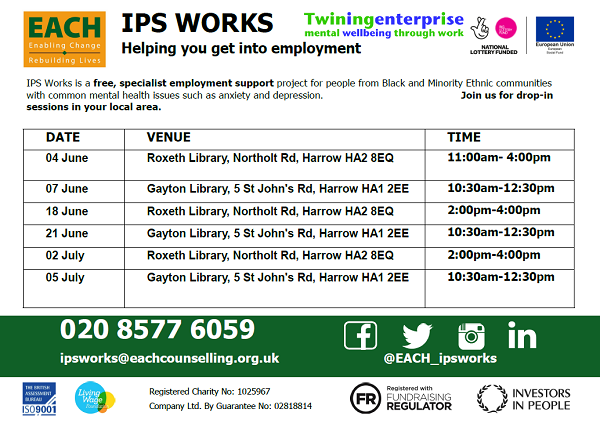 Back to top ↑